The Guadalajaran
This user hasn't shared any profile information
Posts by The Guadalajaran
0
Casa Guadalajara's seasonal specials have arrived! Holiday favorites such as Turkey Mole Tamales and Cranberry Chipotle Chicken are back. Join us for dinner tonight!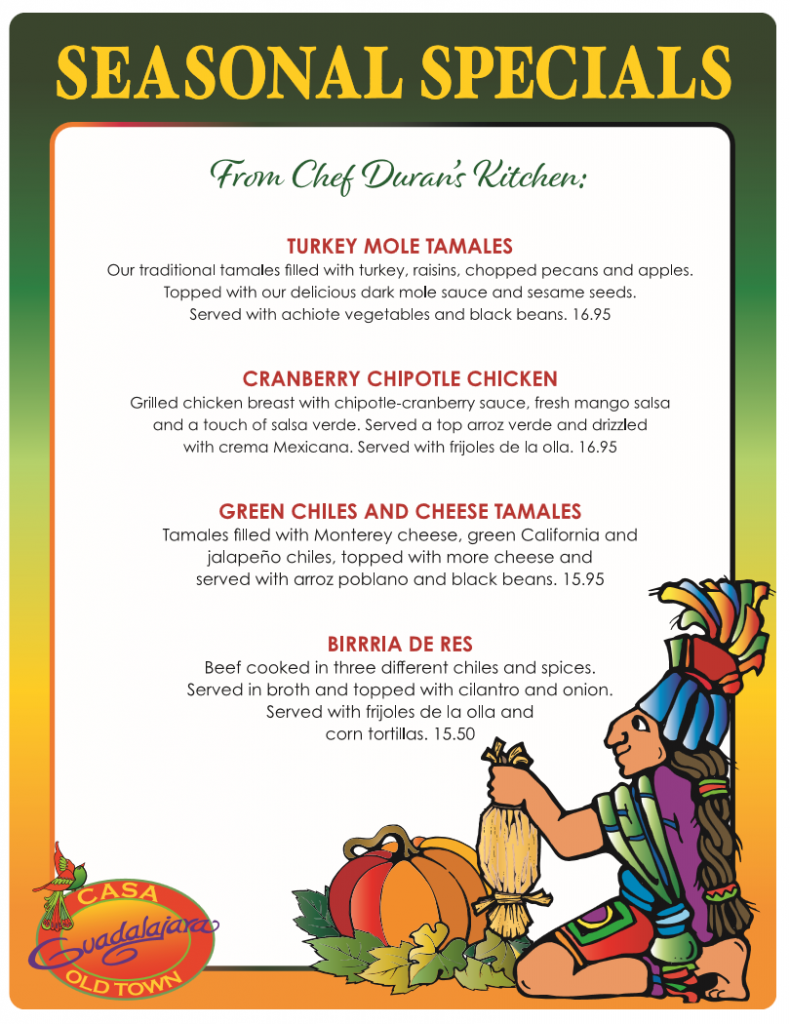 0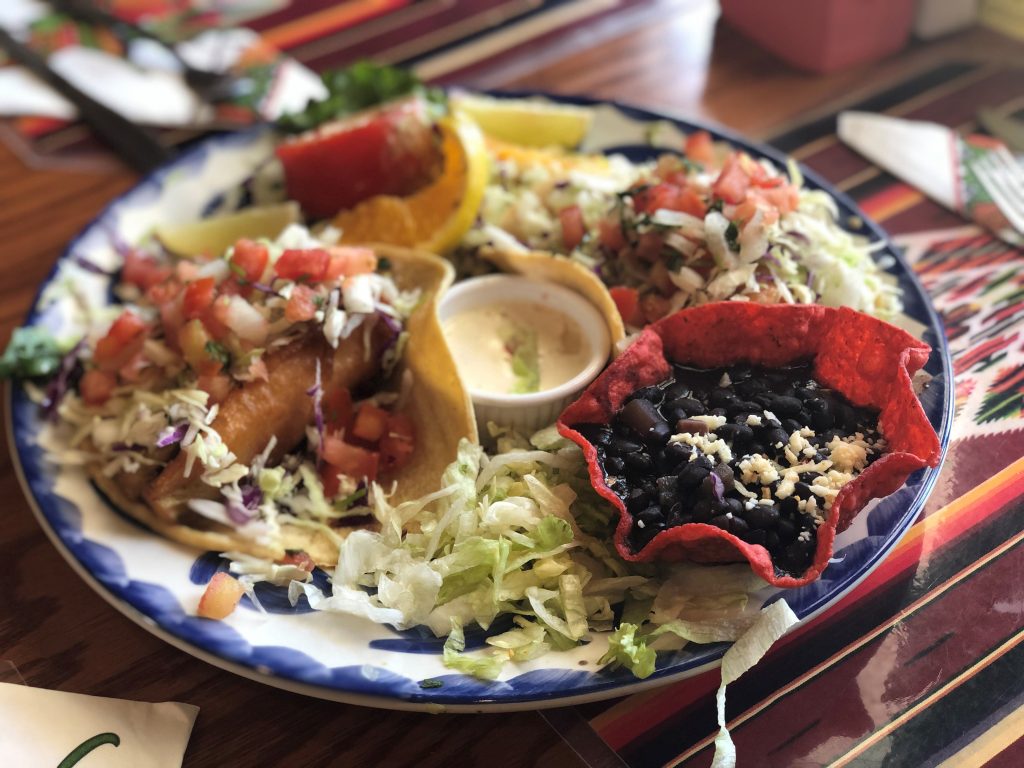 Celebrate National Taco Day this Friday October 4 with the "Best No Fish Tacos" in San Diego! This vegetarian favorite features seasoned zucchini fried crisp in a spicy batter and served in corn tortillas with cabbage, black beans, pico de gallo and a special sauce.
The dish typically sells for $14.95, but on National Taco Day guests can enjoy this best-seller for a special price of $12.95!
0
Love trying new restaurants? San Diego Restaurant Week is the perfect time to do just that! Check out the special menus Casa Guadalajara will be serving for San Diego Restaurant Week, September 22-29.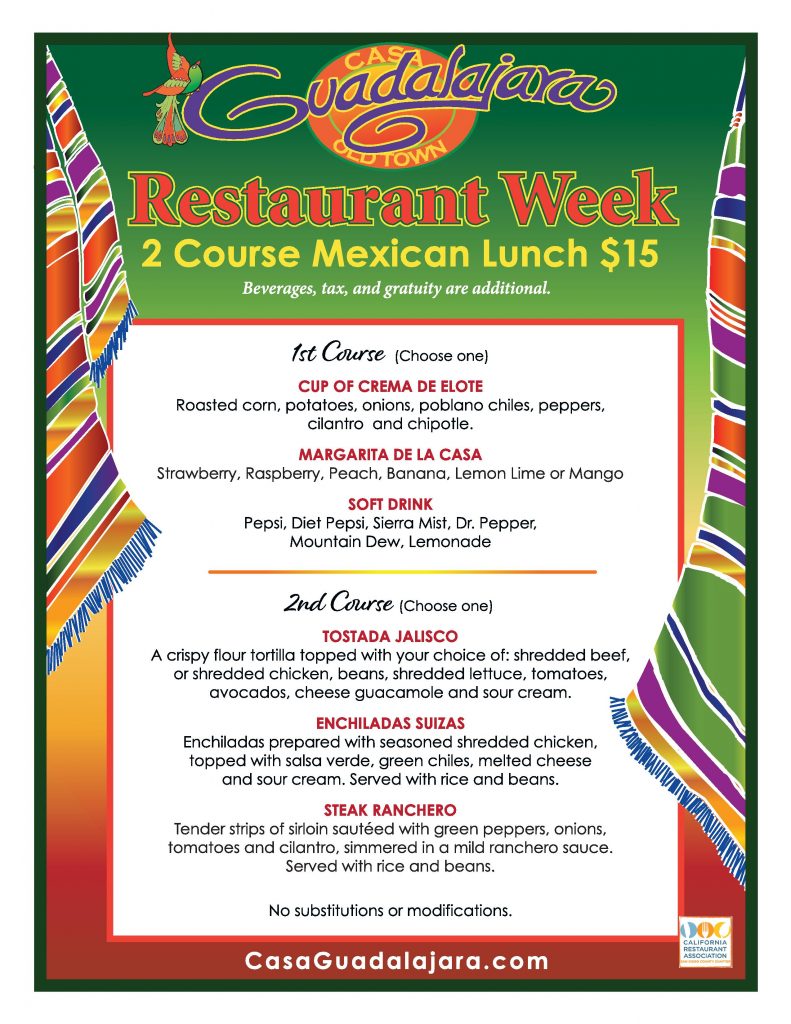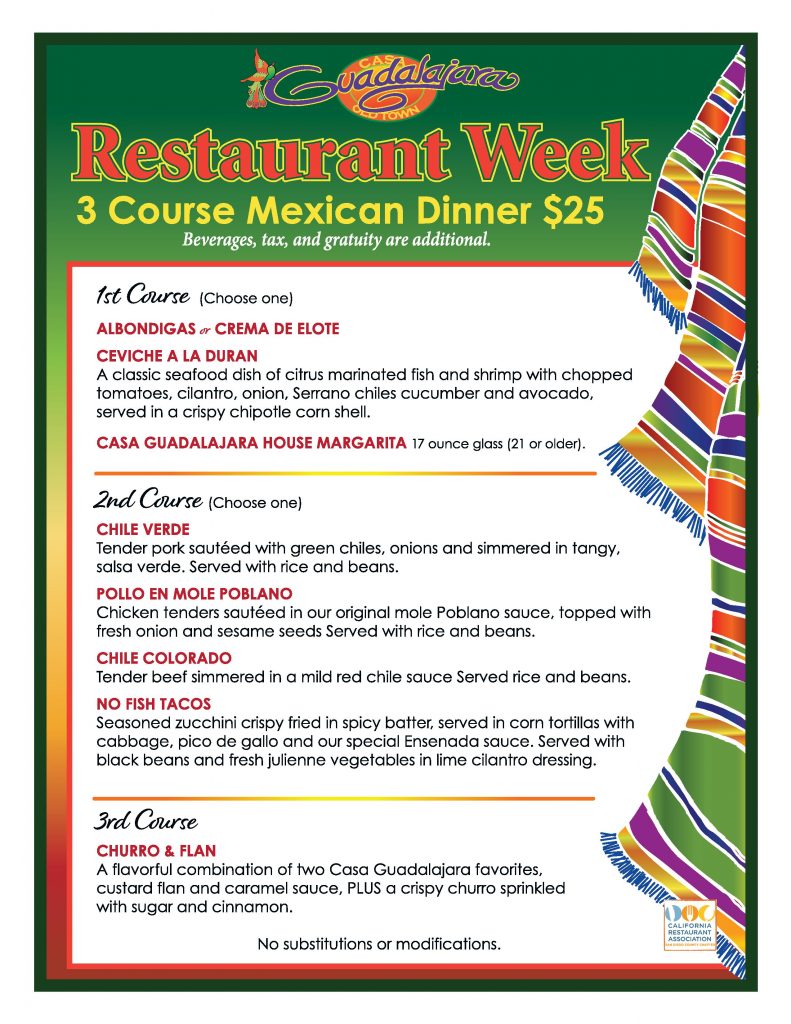 0
Nominations are now open for San Diego CityBeat's "Best of San Diego" poll!
Please help us win in the following categories:
Best Happy Hour
Best Margarita
Best Michelada
Best Burrito
Best Family Restaurant
Best Fish Tacos
Best Mexican Restaurant
Best Restaurant Staff
Best San Diego Restaurant
Best Tacos
Nominations close on August 13. Final voting will take place August 28-September 17 for the top 5 nominations.
Visit http://bit.ly/CityBeatGuad to learn more.
1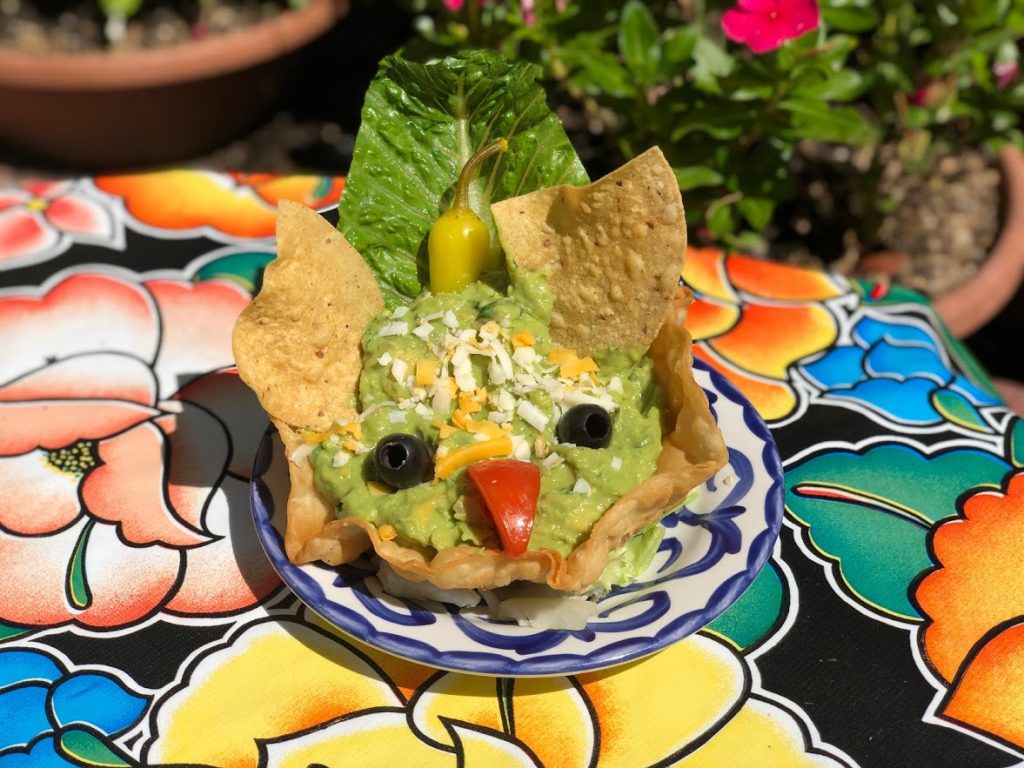 National Avocado Day is just around the corner and we're ready!
To share our excitement for this holiest of days, we are doing a National Avocado Day giveaway. Your challenge: Come up with your funniest and most creative avocado or guacamole puns for our caption contest.
Simply visit us on Facebook and caption our "famous" Concha de Guacamole for a chance to win a $50 gift certificate to Casa Guadalajara. The most creative entry will be selected as the winner on July 31 at 3 p.m.
*Limit one entry per person.
0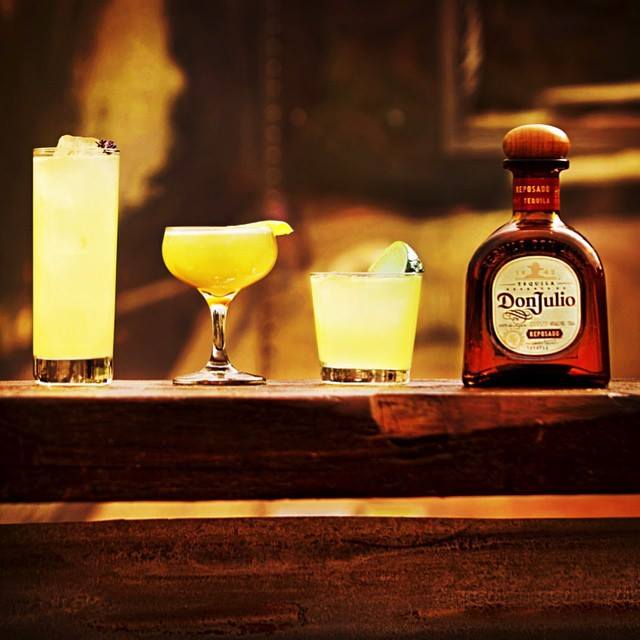 On Wednesday, July 24, Casa Guadalajara will celebrate National Tequila Day all day long with cocktails and shots featuring the entire line of Don Julio tequilas. These include favorites such as Don Julio Blanco, Don Julio Reposado, Don Julio Anejo, Don Julio Anejo 70th Anniversary and Don Julio 1942.
Customers can also enjoy the Don Julio 70th Anniversary Margarita, made with their 70th Anniversary Tequila, triple sec and premium sweet n' sour, and served with a shot of Grand Marnier on the side. $18.95 for a small and $22.95 for a medium.
Enjoy National Tequila Day and remember to please drink responsibly!
0
Treat Dad to a special menu that includes Carne Asada and Grilled Shrimp, and Cuatro Street Tacos. Wash it all down with a pint of refreshing Modelo.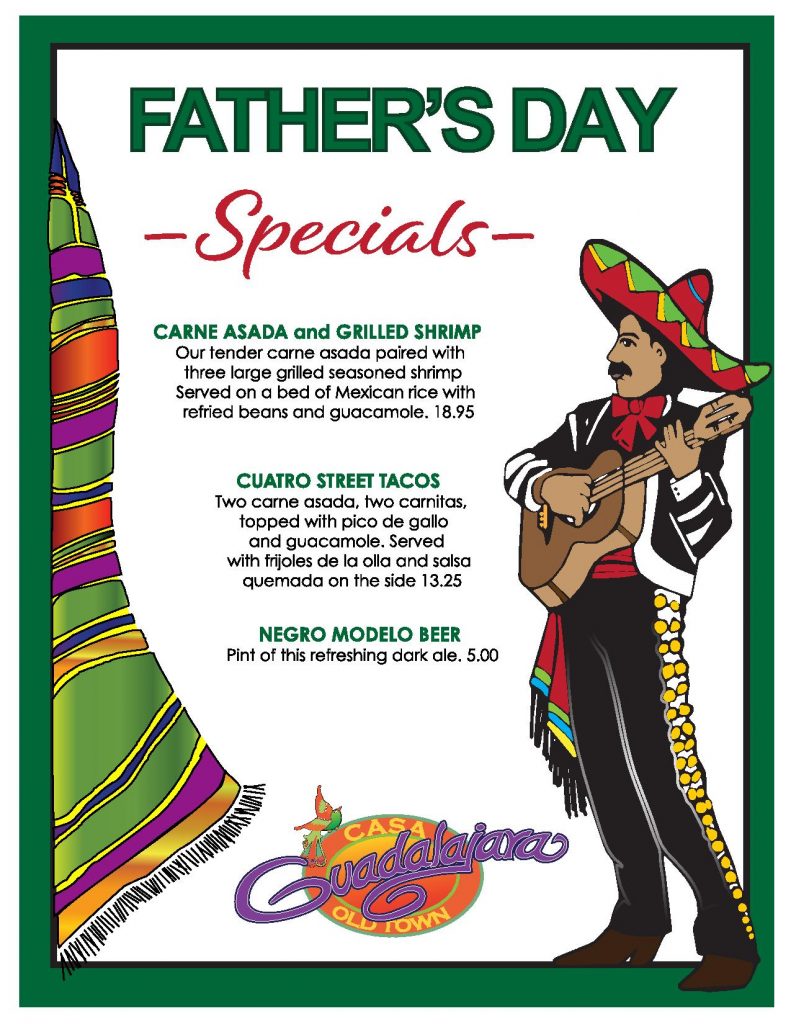 0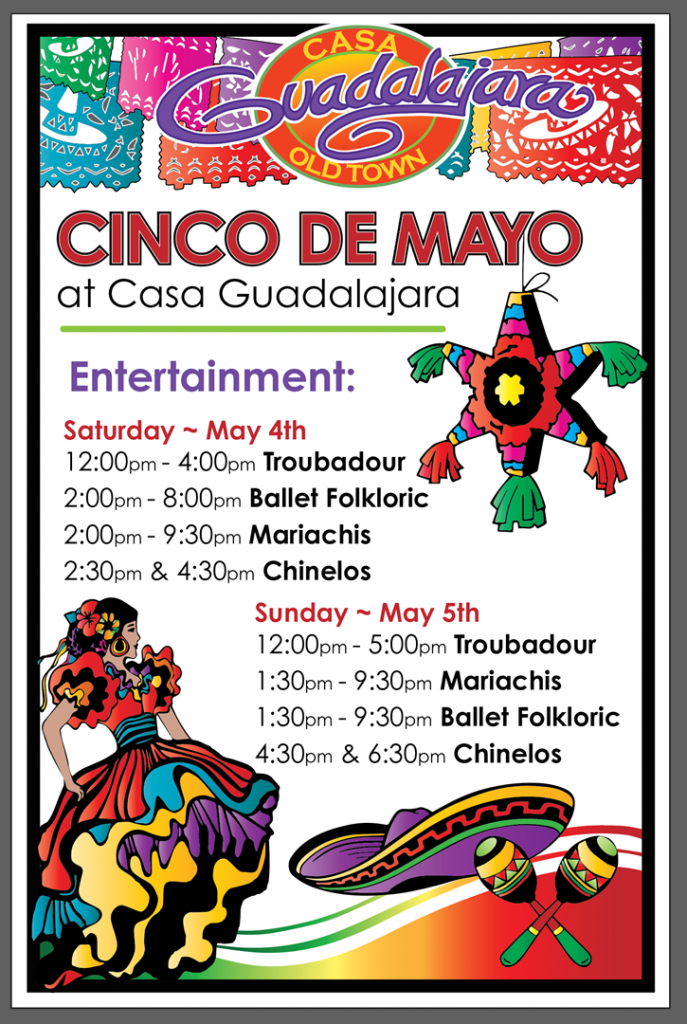 In honor of one of Mexico's most iconic holidays, Diane Powers' Casa Guadalajara restaurant and Bazaar del Mundo Shops will team up to celebrate Cinco de Mayo in Old Town, Saturday, May 4 and Sunday, May 5.
Outside the entrance to Casa Guadalajara Mexican restaurant, guests will be welcomed into a charming and lively marketplace filled with Mexican folk art, crafts, handmade clothing, accessories, plus delicious traditional Mexican street food for purchase and activities for kids.
Inside, Casa Guadalajara will be bursting with festive colors and decor. Guests can enjoy "Cinco" inspired fare, such as "Cincoritas", delicious strawberry, kiwi, and lemon-lime margaritas decked out in the colors of the Mexican flag; and "Enchiladas Banderas," a savory sampling of chicken, cheese and beef enchiladas served with three different sauces — rojas, verde, and blanca (red, green, and white).
In the Bazaar del Mundo Shops, next to Casa Guadalajara at 4133 Taylor Street, visitors will find more artists displaying their Cinco de Mayo-themed crafts and collectables. Traditional Mexican clothing, carefully hand-selected folk art, jewelry and home decorations in vibrant colors will also be available for purchase and decorating inspiration.
Throughout the weekend, delightful performances from lively Ballet Folklorico dancers, Chinelos dancers and Casa Guadalajara's world-class mariachi band will take place. The word "Chinelo" comes from the Nahuatl tzineloa, which means shoulder and hip movement. This unique dance is performed by many dancers dressed in elaborate, colorful costumes and is popular in Mexico but rarely seen in the United States. There will be multiple performances on both Saturday and Sunday.
"Cinco de Mayo is a day to come together and celebrate Mexican culture, cuisine and music," said Bazaar del Mundo and Casa Guadalajara owner Diane Powers. "On this day of festivities there's no better place to be than Old Town, the historic heart of San Diego."
Recognized every May 5, Cindo de Mayo commemorates the Battle of Puebla, in which vastly outnumbered Mexican forces defeated the Imperialist French Army of May 5, 1862. This festive celebration has been adopted in many of the border cities in the U.S. over the last several years.
Bazaar del Mundo and Casa Guadalajara's marketplace and celebration activities will take place Saturday from 10 a.m. to 8 p.m. and Sunday from 10 a.m. to 5:30 p.m. Guests may park for free across the street at Caltrans or take the trolley, which stops one block south west of Casa Guadalajara in Old Town.
0
Join us on Friday, Feb. 22 for National Margarita Day! We are celebrating by serving our famous house margaritas — which come in flavors like strawberry, raspberry, peach, banana, lemon-lime and mango — at our happy hour price of $5.00; all day, all restaurant.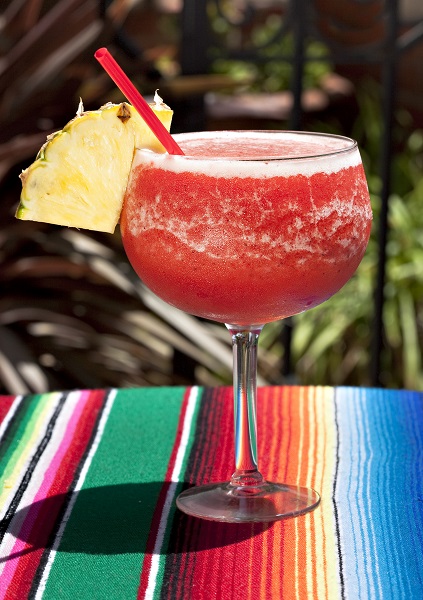 0
This Valentine's Day, treat yourself and your date to a special three-course meal for only $23.80!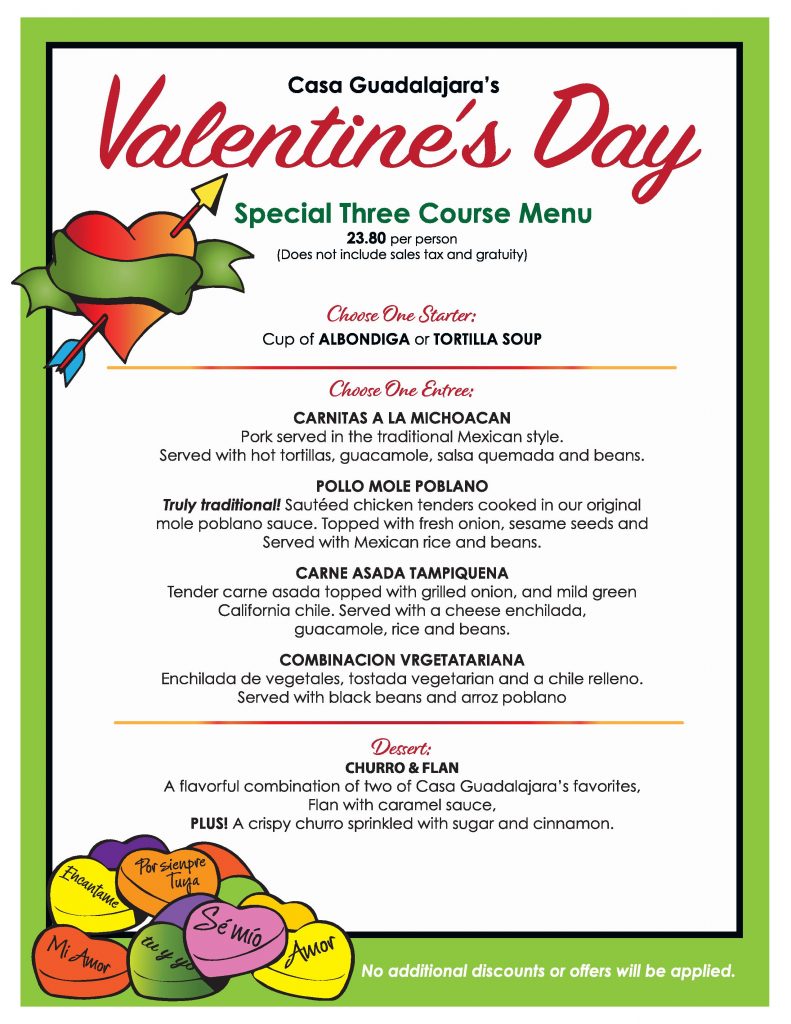 The Guadalajaran's RSS Feed