Make Casa Guadalajara's Chicken & Mango Quesadilla at Home!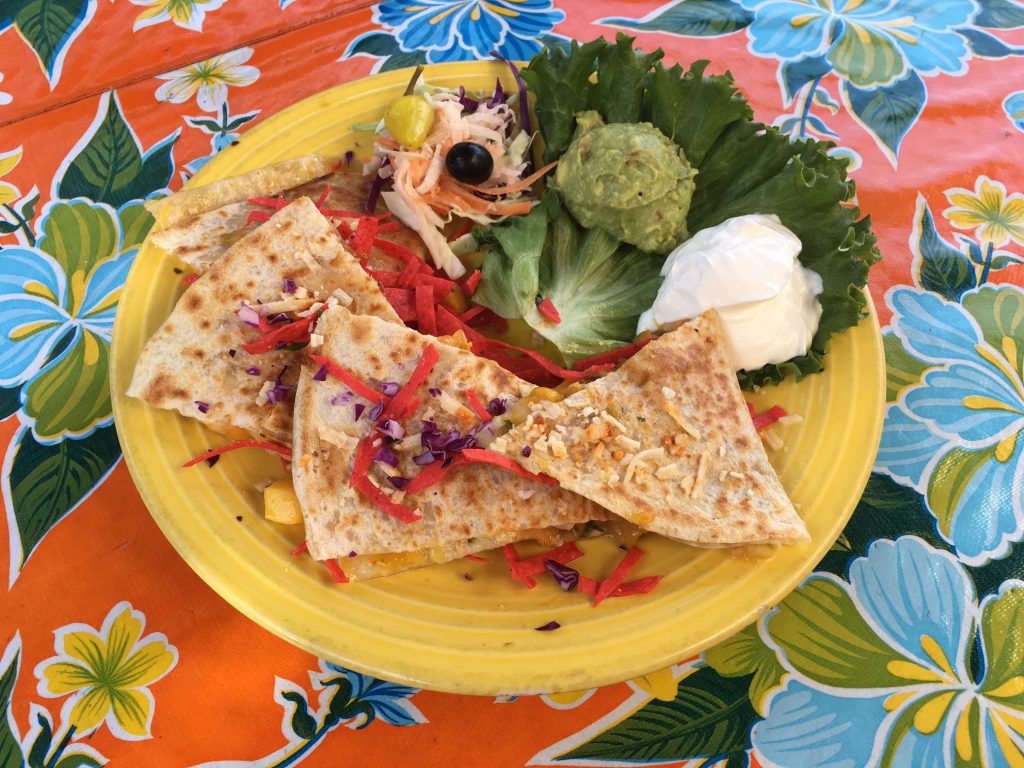 Mango Salsa
16 oz. mango cut into 1 cm. cubes
1 medium red onion chopped
2 bunches cilantro – chopped
2 oz. fresh lime juice
2 oz. jalapeño – chopped fine
2 red bell pepper – diced
Mix all ingredients together, cover and refrigerate at least 2 hours to let flavors marry.
Place one medium sized flour tortilla on a hot grill. Add a layer of 2 oz. mixed cheddar and jack cheese, 4 oz grilled chicken breast, and 4 oz. of mango salsa spread liberally and top with 2 more oz. of mixed cheese and another flour tortilla. Cook till golden brown on both sides then cut into wedges. Serve with additional mango salsa on the side.
This site uses Akismet to reduce spam. Learn how your comment data is processed.