Catering and Special Events
0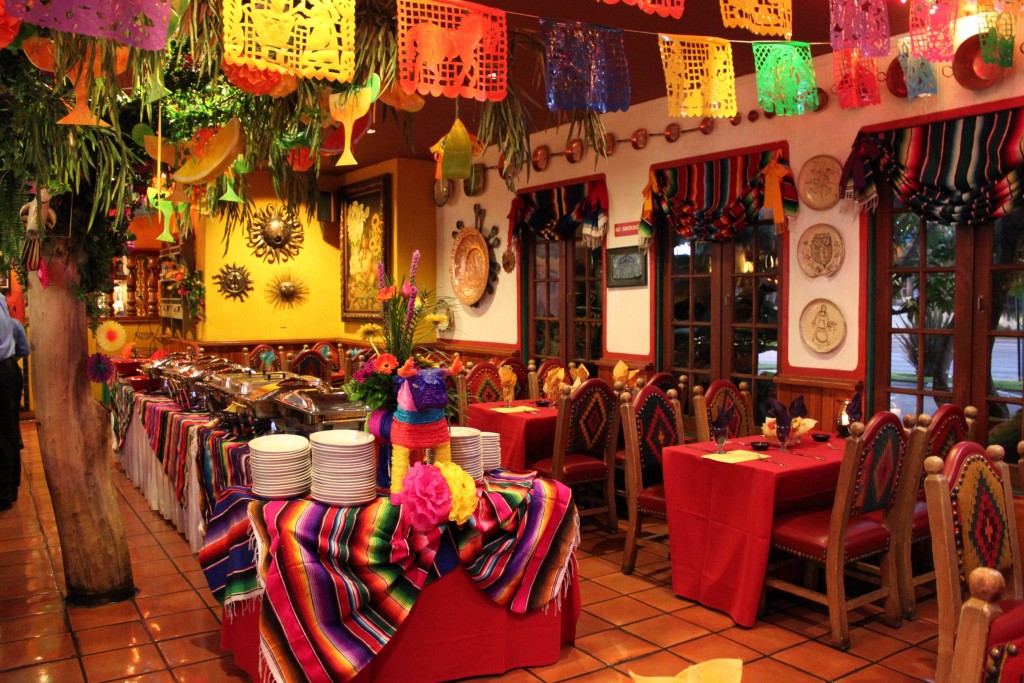 Have a special occasion coming up? A big family birthday, rehearsal dinner or company milestone? Give your gathering some fiesta flare by hosting it here at Casa Guadalajara!
Indulge in authentic award-winning Mexican cuisine and Birdbath Margaritas among beautifully decorated dining rooms and an enchanting outdoor patio. Decorated with hand-crafted furnishings, fine Mexican folk art, and colorful hand-painted murals, guests feel the warmth and romance of Mexico as soon as they enter the door. Our world-class strolling mariachis add a level of fun to the festive atmosphere.
Casa Guadalajara offers abundant banquet and catering menu options, including gluten-free, vegetarian and healthy dining selections. Only the freshest ingredients are used for our 14 salsas and sauces made fresh daily, delicious selections of homemade salad dressings, and hot corn and flour tortillas prepared throughout the day. Choose from one of our affordable event packages, or let us work with you to custom design your perfect menu.
Give your guests a fiesta to remember!
To let us bring the fiesta to you, call us at 619 295-5231 to discuss party-to-go options or visit our website to view our take-out catering menu.
0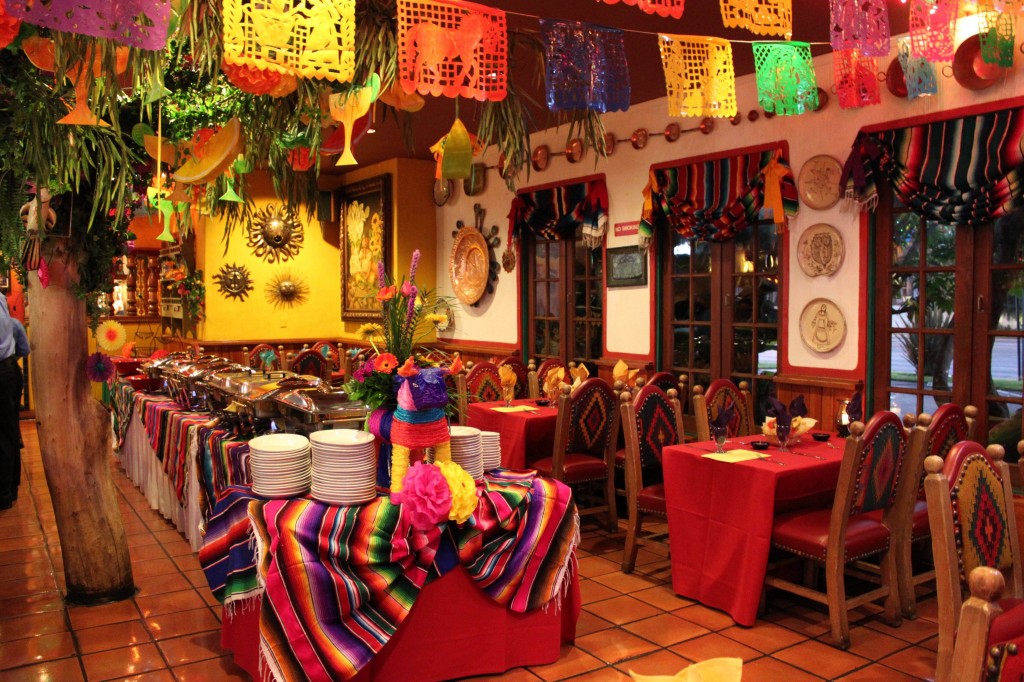 Leave it to Casa Guadalajara to host your enchanting Mexican Fiesta holiday party! Your guests will be charmed by our beautiful restaurant, colorful dining rooms and lush outdoor patio, award winning cuisine, and strolling Mariachis. Choose from one of our affordable event packages, or let us work with you to custom design your perfect menu.
To let us bring the fiesta to you, call us at 619-295-5111 to discuss party-to-go options.
0
Question: How long have you been working with Diane Powers and Casa Guadalajara, and what was your professional background?
Answer: "Hard to believe, but it's been just about twelve years, and I've loved every minute of it! My background is primarily in Special Events; however I have also been the Director of Marketing for several national companies in the entertainment industry. My twelve years with Diane have by far been the happiest, as well as the best career move I ever could have made."
Question: What are your main duties and areas of expertise at Casa Guadalajara?
Answer: "My official title is Special Events Director at Casa Guadalajara, though I am also the face for public relations and advertising events for the Bazaar del Mundo shops located right next door to the restaurant. At Guadalajara my team and I work with tour groups and Destination Management Companies to provide their clients with a memorable experience when visiting Old Town and our particular businesses. The amount of catering business which we're doing, both on and off site, has just exploded as well."
Question: What separates your services from your competitors, of which there are quite a few?
Answer: "Anyone can put out a plate of food and call themselves caterers. We go way above and beyond that. The goal of our team is to 'provide memories', meaning that we strive to make EVERY event which we cater so special that everyone that attends has a 'Wow' experience. We have so much fun being creative and putting little surprises into each event, and our clients just love that. I am so proud of my team and what we're accomplishing for so many couples getting married, having anniversary celebrations, birthday parties or corporate events. Name the event and we can make it memorable!"
Question: What do you enjoy most about your job?
Answer: "I really love having the freedom to be creative and really build an event to suit the occasion. Diane gives our team a lot of latitude to create something unique each time we do an event; no cookie-cutter approach is acceptable. I also am so proud of the Special Events team and love working with them to  make all of this happen. I can sometimes have a creative idea that they first look at and wonder 'How are we going to do that?', and every time they find a way to do it. They are incredible, the best I've ever worked with."
Question: Last question, what exciting events are on the horizon for the Casa Guadalajara catering group?
Answer: "We are always trying to up our game. Lately we've been putting together more and more team building events that are food and drink centered. Not every company wants to take their people zip-lining or kayaking. Our client companies have had so much fun together making salsa, guacamole, homemade sweet and sour mix to name a few things they've concocted. It's a fun, safe way for teams to bond. We look forward to doing a lot more of that this year."
To book your special event call Catherine at (619) 295-5231. Casa Guadalajara is located in the beautiful Old Town section of San Diego at 4105 Taylor St. The Bazaar del Mundo shops are located right next door and offer you San Diego's most unique and enjoyable shopping experience.