Posts tagged
San Diego Mexican Food
0
Celebrate at Casa Guadalajara or let us cater your at-home fiesta.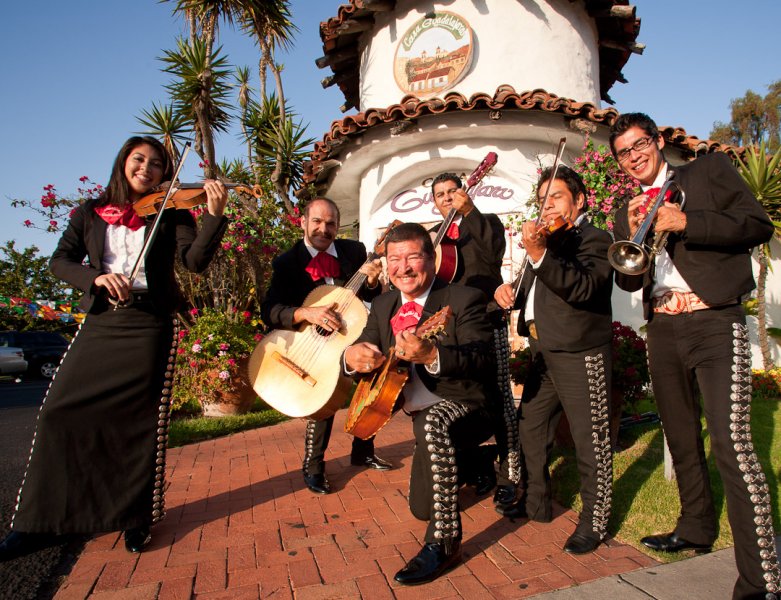 Diane Powers was the first to bring a Cinco de Mayo celebration to Old Town in 1983, and today she continues her dedication to the Mexican culture with lively celebrations at her family of restaurants.
Join us at Casa Guadalajara May 3-5 for several days of strolling mariachis and Folkloric dancers, tasty food, and drink specials!
Festive entertainment will begin at noon Saturday, Sunday and Monday with Troubadours, followed by mariachi and Ballet Folkloric performances.
On May 5, drink specials will start at noon in the Cantina, with promotions including Margarita de Cointreau for $5.95 from noon to 2 p.m., MargaFrida (Frida Kahlo margarita) for $6.95 from 4-6 p.m., Herradura Silver Shots for $5 from 6-8 p.m., and Herradura Skinny Margarita for $6.95 from 8:15-10:15 p.m. Saturday, Sunday and Monday, some of our most popular antojitos (appetizers) will also be on special in the Cantina, including the Cheese Quesadilla, Nachos Chicos, Tostadita and Taquitos Chicos for $4.95, and Mini Ceviche for $5.95.
Join us for a great weekend of delicious Mexican food, drinks and entertainment. Or, if you're planning a party at home, let us cater. We promise to "WOW" your guests with tasty antojitos (appetizers), flavorful entrees and sides, fresh tortillas, and sweet postres (desserts).
Visit our website for catering information: www.casaguadalajara.com.
0
There is no need to travel to the deepest regions of Mexico in order to experience some of the world's most vibrant Latin American folk art and Mexican pottery – just visit the Bazaar del Mundo Shops' Latin American Festival and Mata Ortiz Pottery Market, August 2 to 4, in OldTown,San Diego.
The colorful marketplace hidden beneath a colorful array of umbrellas with artists from Mexico, Guatemala, Peru, Ecuador and other Latin American countries, showcases one of the most extensive collections of genuine Latin American folk art, traditional clothing and textiles and colorful collectibles and radiant jewelry this side of the border. Guests can peruse authentic, hand-painted Mata Ortiz Pottery, colorful Mexican folk art and vibrant artisan jewelry.
The Festival exhibits San Diego's largest collection of authentic Mata Ortiz pottery, a centuries-old art form renowned for its detailed process and hand-painted geometric and ancestral symbols, with several skilled potters showcasing their wares, including Jorge Quintana – a principal Mata Ortiz artist whose work has been displayed in museums all over the world.
Live demonstrations will be performed for eager festival-goers, as artists hack away at wooden stumps to reveal life-like animal figures, weave hand-pulled wool into intricate textiles and skillfully paint delicate designs onto hand-formed clay pots.
Other custom crafts and sought-after handmade goods include: San Antonio embroidery, tinwork, Talavera pottery, Oaxacan wooden animal carvings, Guatemalan weaving, various colorful and symbolic wall art and sculptures, Huichol yarn and bead paintings and one-of-a-kind pottery.
Musical entertainment will be provided by TINKU, a Latin American Folk band performing over 19 musical rhythms from throughout Latin Americaon authentic native instruments. Mouth-watering Mexican cuisine from neighboring Casa Guadalajara restaurant will be for sale.
Admission is free. The event runs 10 a.m. to 8 p.m. Friday and Saturday and 10 a.m. to 5 p.m. on Sunday.