¡Feliz Cinco de Mayo!
Celebrate at Casa Guadalajara or let us cater your at-home fiesta.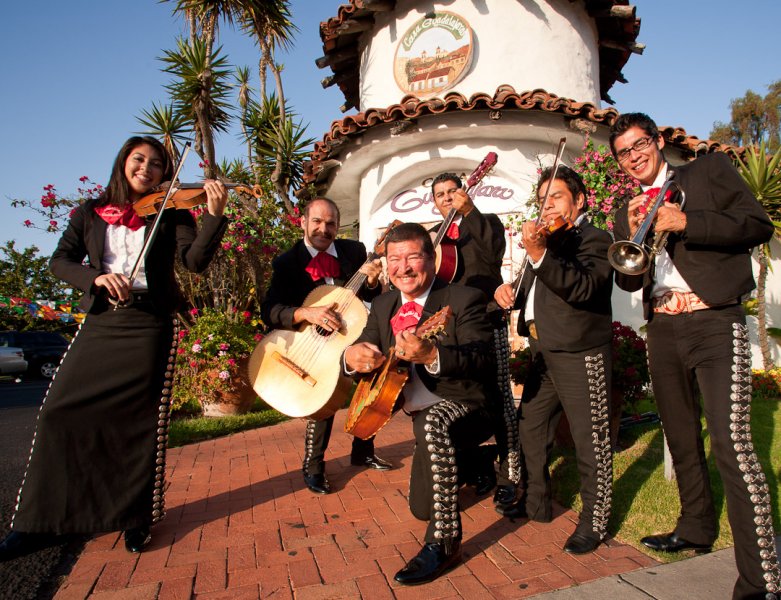 Diane Powers was the first to bring a Cinco de Mayo celebration to Old Town in 1983, and today she continues her dedication to the Mexican culture with lively celebrations at her family of restaurants.
Join us at Casa Guadalajara May 3-5 for several days of strolling mariachis and Folkloric dancers, tasty food, and drink specials!
Festive entertainment will begin at noon Saturday, Sunday and Monday with Troubadours, followed by mariachi and Ballet Folkloric performances.
On May 5, drink specials will start at noon in the Cantina, with promotions including Margarita de Cointreau for $5.95 from noon to 2 p.m., MargaFrida (Frida Kahlo margarita) for $6.95 from 4-6 p.m., Herradura Silver Shots for $5 from 6-8 p.m., and Herradura Skinny Margarita for $6.95 from 8:15-10:15 p.m. Saturday, Sunday and Monday, some of our most popular antojitos (appetizers) will also be on special in the Cantina, including the Cheese Quesadilla, Nachos Chicos, Tostadita and Taquitos Chicos for $4.95, and Mini Ceviche for $5.95.
Join us for a great weekend of delicious Mexican food, drinks and entertainment. Or, if you're planning a party at home, let us cater. We promise to "WOW" your guests with tasty antojitos (appetizers), flavorful entrees and sides, fresh tortillas, and sweet postres (desserts).
Visit our website for catering information: www.casaguadalajara.com.



This site uses Akismet to reduce spam. Learn how your comment data is processed.