The Guadalajaran
This user hasn't shared any profile information
Posts by The Guadalajaran
0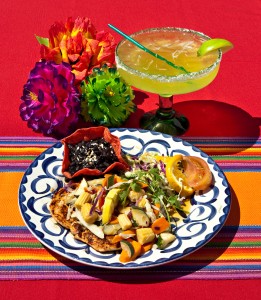 Happy New Year from our family at Casa Guadalajara! If you're among the millions of Americans fighting to be fitter in 2014, you'll be happy to know you don't have to quit eating out. Our talented chef has prepared a number of authentic Mexican entrees bursting with flavor, that won't ruin your resolutions!
Our tasty Pollo Asado comes with fewer calories and a grilled boneless chicken breast in mild achiote sauce, covered with grilled fresh vegetables and served with a concha of black beans and cilantro lime fiesta cabbage. The Vegetarian Fiesta Fajitas will satisfy your taste buds with sautéed vegetables in achiote sauce, served with hot homemade tortillas, black beans and rice.
To top it off, sip one of our refreshing and frosty skinny margaritas, with under 100 calories! Who says eating healthy can't be a "fiesta"?
To view more of our healthy selections, see our full menu here.
0
On the busiest shopping weekend of the year, American Express is reminding us to shop and dine locally with its Small Business Saturday campaign.
While you're out-and-about in Old Town enjoying the sales, join us at Casa Guadalajara for a shopping-break. Sip on a frosty margarita, nibble on the Antojitos Platter and indulge in the Carne Asada Tampiqueña – and when you do, know that you are supporting a local business in your community.
Don't forget to go next door to Bazaar del Mundo, where you can browse their collection of handcrafted artisan jewelry, home accessories and collectibles from all around the world, creative fashion, arts and crafts, hundreds of cookbooks and whimsical ornaments in all different styles and colors to adorn your Christmas tree!
Small Business Saturday is a national campaign that rewards American Express users when they shop and dine at local businesses, making a contribution back to their communities. AmEx users who have pre-registered their card, will receive a credit back on their statement. For more info about the campaign, visit: www.smallbusinesssaturday.com.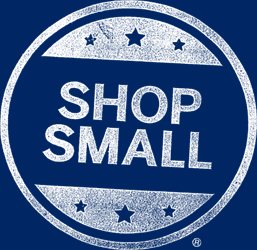 0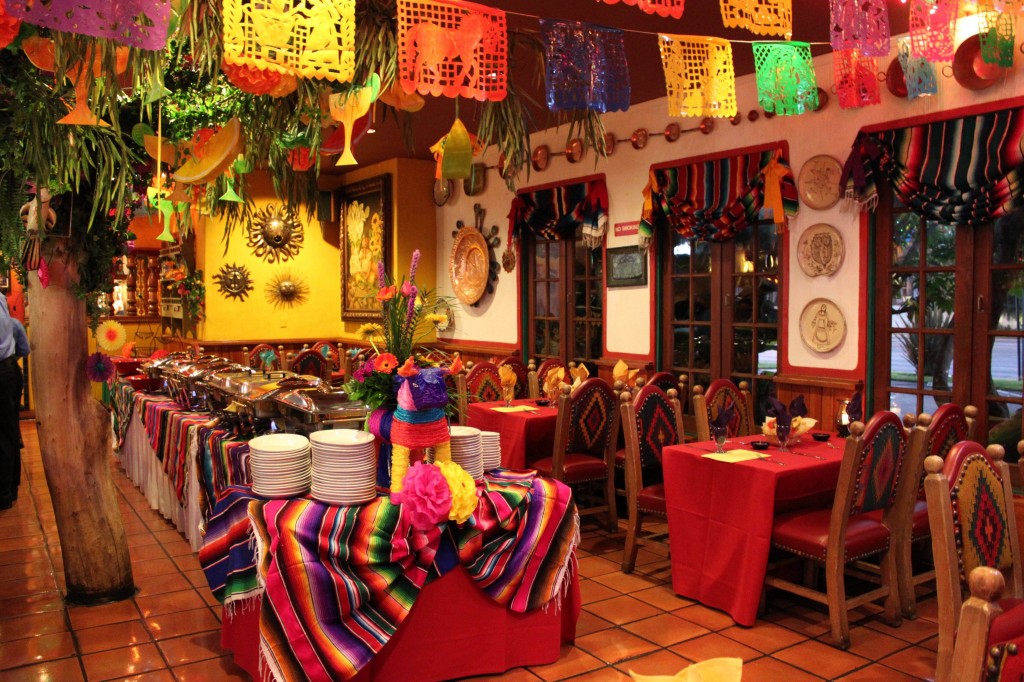 Leave it to Casa Guadalajara to host your enchanting Mexican Fiesta holiday party! Your guests will be charmed by our beautiful restaurant, colorful dining rooms and lush outdoor patio, award winning cuisine, and strolling Mariachis. Choose from one of our affordable event packages, or let us work with you to custom design your perfect menu.
To let us bring the fiesta to you, call us at 619-295-5111 to discuss party-to-go options.
0
0
We have some exciting news: Casa Guadalajara was recently rated by Zagat.com!
Zagat.com is the world's original provider of user-generated content, which provides restaurant ratings and reviews for thousands of top restaurants worldwide.
Zagat 2013 ratings for Casa Guadalajara:
Quality: 23/30
Display: 24/30
Service: 23/23
Cost: $22
Here's what people are saying about the restaurant:
"I recommend this Old Town spot for always reliable Baja-Mex food and never-ending margaritas at affordable prices." – Zagat rating customer
"The vibrant, tourist-filled setting is especially festive on the colorful, umbrella-filled patio." – Zagat rating customer
0
There is no need to travel to the deepest regions of Mexico in order to experience some of the world's most vibrant Latin American folk art and Mexican pottery – just visit the Bazaar del Mundo Shops' Latin American Festival and Mata Ortiz Pottery Market, August 2 to 4, in OldTown,San Diego.
The colorful marketplace hidden beneath a colorful array of umbrellas with artists from Mexico, Guatemala, Peru, Ecuador and other Latin American countries, showcases one of the most extensive collections of genuine Latin American folk art, traditional clothing and textiles and colorful collectibles and radiant jewelry this side of the border. Guests can peruse authentic, hand-painted Mata Ortiz Pottery, colorful Mexican folk art and vibrant artisan jewelry.
The Festival exhibits San Diego's largest collection of authentic Mata Ortiz pottery, a centuries-old art form renowned for its detailed process and hand-painted geometric and ancestral symbols, with several skilled potters showcasing their wares, including Jorge Quintana – a principal Mata Ortiz artist whose work has been displayed in museums all over the world.
Live demonstrations will be performed for eager festival-goers, as artists hack away at wooden stumps to reveal life-like animal figures, weave hand-pulled wool into intricate textiles and skillfully paint delicate designs onto hand-formed clay pots.
Other custom crafts and sought-after handmade goods include: San Antonio embroidery, tinwork, Talavera pottery, Oaxacan wooden animal carvings, Guatemalan weaving, various colorful and symbolic wall art and sculptures, Huichol yarn and bead paintings and one-of-a-kind pottery.
Musical entertainment will be provided by TINKU, a Latin American Folk band performing over 19 musical rhythms from throughout Latin Americaon authentic native instruments. Mouth-watering Mexican cuisine from neighboring Casa Guadalajara restaurant will be for sale.
Admission is free. The event runs 10 a.m. to 8 p.m. Friday and Saturday and 10 a.m. to 5 p.m. on Sunday.
0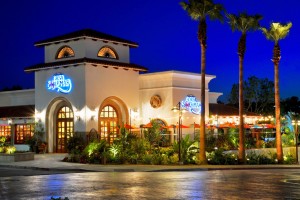 Help us welcome Casa Sol y Mar to Diane Powers' Bazaar del Mundo Restaurant family!
Casa Sol y Mar – the fourth restaurant in a family of fine Mexican eateries dispersed throughout San Diego– opened in May. The restaurant is located in the bustling Del Mar Highlands Town Center at 12865 El Camino Real, and is elaborately designed to reflect the true spirit of Mexico.
"Our philosophy is to offer great value and a delightful Mexican dining experience," said Powers. "This includes memorable flavors, abundant selections, high quality and fresh ingredients, and a spirited, authentic environment that captures the essence of Mexican traditions."
Guests will sense the warmth and enchantment of Mexico as they enter through the beautiful wood and glass doors and find themselves standing beneath a high glowing ceiling and breathtaking iron chandelier. The interior of the restaurant is artfully painted in a fiesta of gold, crimson, and orange jewel tones, sparkling from wall to wall with Mexican folk art, festive embellishments, and glazed Mexican accent tiles in red, emerald, and orange hues.
The delicious menu is comprised of traditional Mexican dishes with an emphasis on flavor and freshness, including a large selection of regional entrees made from scratch, and award-winning seafood recipes that have been in the Bazaar del Mundo family for decades. The menu also features newly created small plates and appetizers, as well as entrees with a contemporary twist. Homemade dressings, salsas, guacamole and sauces are made fresh daily, along with hot corn and flour tortillas. There is also an extensive children's menu, appetizing entrée salads and countless gluten-free, vegetarian and healthy dining selections.
In the lively cantina, guests enjoy giant frosty margaritas, sip fine Mexican beers and consume tasty appetizers and entrees. The cantina features flat screen TVs and reclaimed wood tables framed with black hammered iron and custom bar stools upholstered with bright wool fabrics hand woven by artisans in Oaxara, Mexico. In addition, Casa Sol y Mar offers a collection of top shelf, premium and specialty tequilas including Reposado and Anejo-aged in white oak casts for more than a year. Check out the Cantina menu here.
The Bazaar del Mundo Restaurants are famous for cheerful, strolling Mariachis who serenade guests Wednesday through Sunday evenings – completing the cultural experience.
0
We won! The California Restaurant Association has awarded the Bazaar del Mundo Restaurants – Casa Guadalajara, Casa de Pico and Casa de Bandini – the 2013 Gold Medallion Award for the Best Mexican Restaurants in San Diego.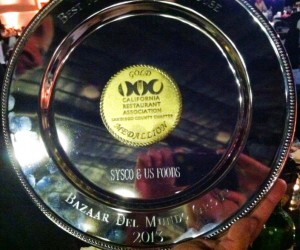 0
Sitting on the corner of Juan and Taylor at the north entrance of Old Town, Casa Guadalajara welcomes guests from far and near with its charming presence and fabulous decor. You may dine outside in our beautiful courtyard with its splashing fountains, indoors in our gorgeous dining room or in the romantic setting of our garden room. Our Award winning cuisine, delicious margaritas, exceptional Mexican folk art, the lively sounds of our Mariachis, and our gracious staff will provide an experience to satisfy all your senses. Whether you are looking for a romantic dinner for two or a large celebration, Casa Guadalajara is the perfect place for that special occasion.
Click here to visit us from inside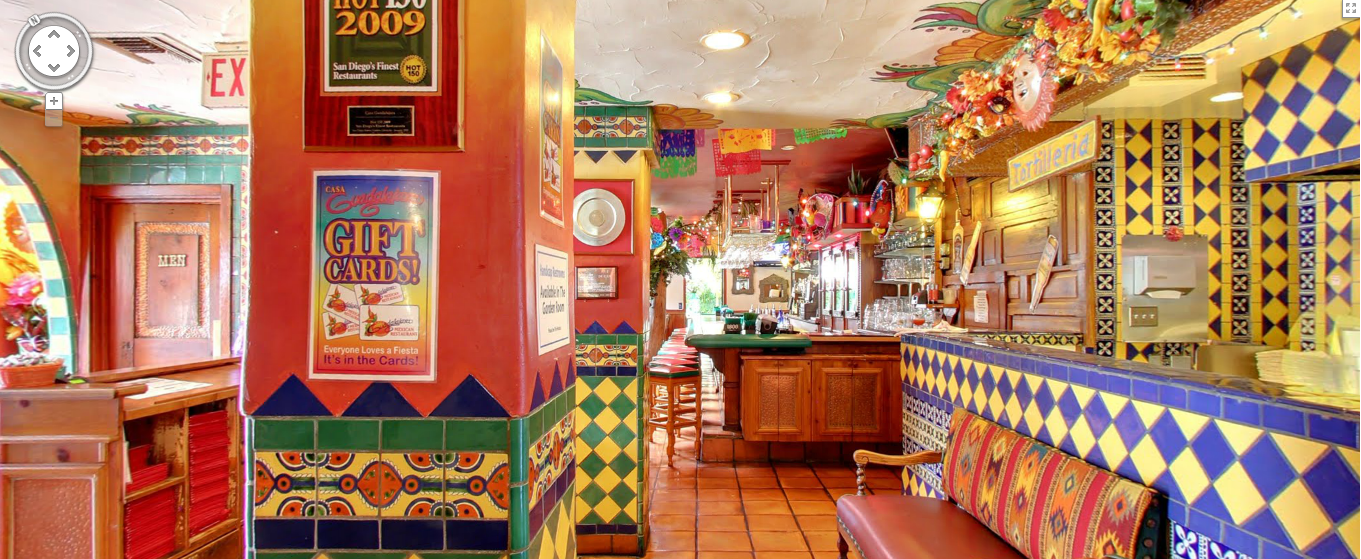 0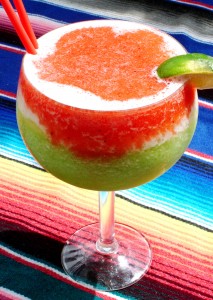 Diane Powers first launched Old Town's Cinco de Mayo festival in 1983, and today she continues her dedication to the exposition of Mexican cultures with lively celebrations at her Bazaar del Mundo Restaurants.
Weekend-long specials on food and drinks include: the festive "Cincorita" margarita – strawberry, Midori (melon flavored liqueur) and lime in layers of green, white and red, paying homage to the Mexican flag; cheesy Enchiladas Banderas – a savory sampling of chicken, cheese and beef enchiladas served with three different sauces – verde, blanca and rojas (green, white and red).
It wouldn't be one of Powers' distinguished events without strolling Mariachis and Folkloric dancers!
Also visit Powers' Bazaar del Mundo Shops in Old Town for festive and authentic Cinco de Mayo attire and decorations for your own home or party.
Join us, Saturday & Sunday, May 4 to 5 – with live entertainment from noon to 9:30 p.m.
About Cinco de Mayo: Cinco de Mayo celebrates the Battle of Puebla, in which Mexican troops, led by General Ignacio Zaragoza, prevailed over French forces on May 5, 1862. Mexico's soldiers, greatly outnumbered, defeated the army that was thought to be the most powerful in the world at the time. Though it did not stop the French from taking control of Mexico, the victory boosted the nation's morale and determination to fight the invasion.
The Guadalajaran's RSS Feed